In a minor revelation that I had last night, I realized that I didn't have barrettes for my Bridesmaids, or myself. I pulled in my MOH to help me find cute little barrettes for all our hair and she found me this: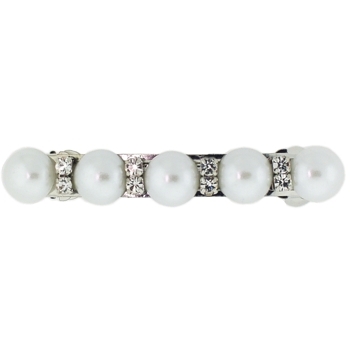 Source
But I'm a little sad since they only have 4 in stock and I need a minimum of 5. I emailed the company and am now playing the waiting game to see what they say.
In the meantime, I found these lovely sets of jewelry that I can't show just in case a BM staggers over to this site! :P I know I know... just one more thing to add to their swag bag! But I say my girls are worth it and want them to look as beautiful as possible! :)
Anywho, anyone know where I can find a barrette like this one?