Going back to my thoughts on flowers... yes, I know I'm obsessed... I wanted to figure out if there was a way to add in more of "my colors" into it all. I have black and just the flowers after that. So, do I add dead black flowers? NOPE...
I found these photos that I think I will tell my florist I want too! She is going to hate me when this is all said and done!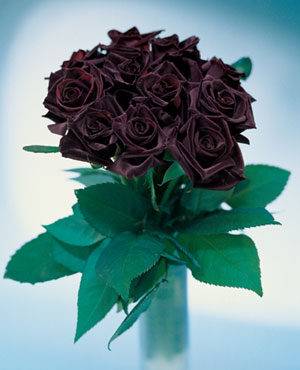 Black Bacarra Rose
Calla Lilly
I think perhaps instead of the black water we can have these flowers scattered in the arrangements.