Upon looking through Martha Stewart.com I found this amazing centerpiece that would be great for a beachside reception:
You can use oversize shells to bring a touch of the seashore -- and a bit of romantic atmosphere -- to an evening at home. We used "lion's paw" shells (Lyropecten nodosus), available inexpensively from online auctions and souvenir shops. Fill a shallow tray with sand, arrange pairs of your prettiest specimens, and place a votive candle at the center of each pair (leaving room for the flames to flicker safely). Set the tray on a low table, and enjoy a quiet drink on the patio.
Source
I decided to do a little research and found these lovely shells at
Conch King
for $3.50 each.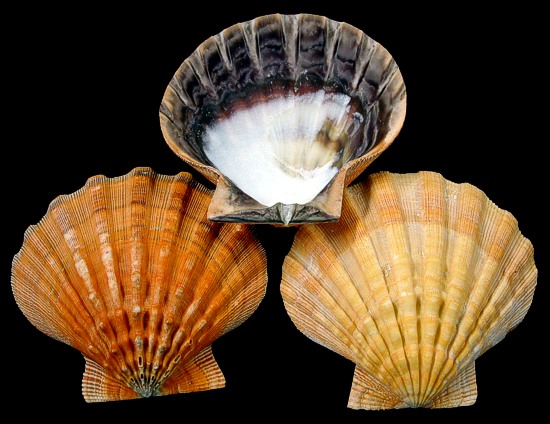 If I had a beach wedding I'd definitely up for using this!