Like every big trip we do, we decided we needed to cut this one up too and spend a few days somewhere else. I present to you our second destination: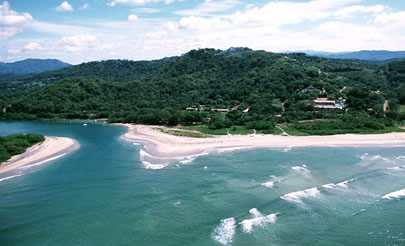 Tamarindo Beach, Costa Rica. Tamarindo, located on the Pacific Coast, has much to offer besides its crystal clear ocean, exquisite nature and stunning sunsets. Go surfing, fishing, visit a spa, rent a car, stay at a friendly bed and breakfast, luxurious hotel, the options are endless.
--
Visit Tamarindo
When looking for a hotel, we wanted something on the beach and more of a boutique style. With all the searching we did, I stumbled onto this:
Hotel:
Capitan Suizo
This well-appointed beachfront hotel is located on the quiet southern end of Tamarindo. The rooms are located in a series of two-story buildings. The lower rooms have air-conditioning and private patios; the upper units have plenty of cross ventilation and inviting balconies. All have large bathrooms and sitting rooms with fold-down futon couches. In effect, all the rooms are really suites, with separate sitting/living room areas. The spacious bungalows are spread around the shady grounds; these all come with a tub in the bathroom and an inviting outdoor shower among the trees.
--
Frommers
The hotel's free-form pool is quite nice. The shallow end slopes in gradually, imitating a beach, and there's also a separate children's pool. Perhaps this hotel's greatest attribute is the fact that it's just steps from one of the calmer and more isolated sections of Playa Tamarindo, making it a good family pick.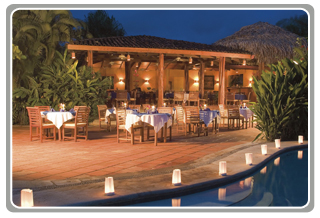 Photos from google images
Next up... more excursions... ;)