Since the beginning of the
candy buffet
, I've seen new alternatives come out that I think are just INCREDIBLE! Think of all the WONDERFUL cookies and brownies, and ginger snaps you could use! YUMMM....
Source
Source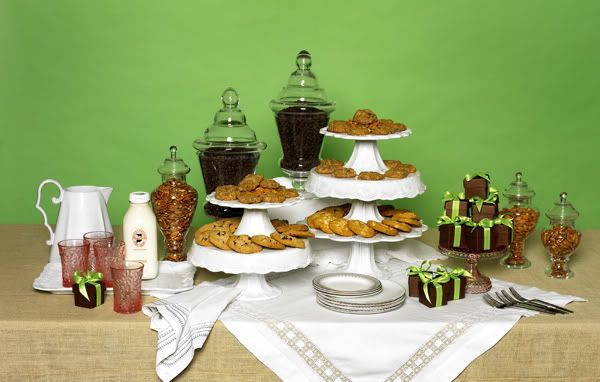 source
It seems that the favor buffet as taken off... below is a popcorn buffet! How CUTE!
source
There are soo many things you could do with edible delights for a favor buffet! You can do a frozen delights (ice cream, moochi, gelato, oh my!!)buffet, or even a donut buffet! DRROOOLL!!! Soo many choices out there that... I'd eat it all!!