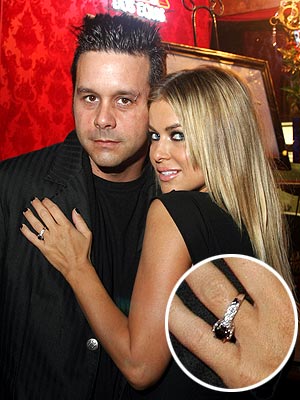 Third time should be the charm for Carmen Electra – as evidenced by the rockstar-sized ring she was sporting Thursday night.

"It's a black diamond, perfect for us," Electra tells PEOPLE. "Different – it's our style."

Celebrating in Austin with her fiancé, guitarist Rob Patterson, 37, while hosting the Dos Equis party to find a new assistant for the Most Interesting Man in the World, Electra was beaming.
Read more here...
What do you think? Love it? Hate it?